Details

Written by

Fiona Donovan
NATIONAL BIKE WEEK RETURNS THIS JUNE
WHERE WILL YOUR BIKE TAKE YOU?
National Bike Week, which takes place annually, returns this summer from Saturday, 11th June to Sunday, 19th June, celebrating and promoting all that is great about cycling. Enjoy eight days on two wheels in any county in Ireland, as hundreds of free cycling events take place across the country organised by local authorities, community initiatives and cycling groups. For your nearest Bike Week event and to join in a cycling adventure this June, log onto www.bikeweek.ie.

For more information, please visit www.bikeweek.ie, follow Bike Week on Twitter @BikeWeekie or on Instagram @BikeWeekie or like Bike Week on Facebook www.facebook.com/bikeweekie.
Details

Written by

Fiona Donovan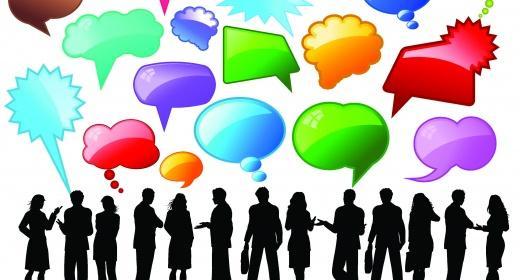 Institute of Public Health: Open Conference
'Breaking down boundaries – innovation, participation and creativity in public health'
Titanic Belfast, 11th October 2016
Registration and 1st call for proposals is now open!
Following the success of the IPH Open Conference held in Croke Park last year IPH invites you to attend the 5th Public Health Open Conference which will take place on Tuesday, 11th October 2016 in Titanic Belfast.
The aim of the Conference is to provide an open platform to:
showcase cross sectoral work in public health,

provide opportunities for cross-disciplinary networking,

enhance knowledge, skills and leadership in public health.
his is a valuable opportunity for participants to present at this dynamic, informal, annual event. You are invited to submit proposals in line with the themes listed below:
Tackling poverty and inequality across the life cycle

– innovative practices and interventions in the context of the delivery of programmes or services relevant to public health.

Connecting evidence with public health policy

– novel approaches with an emphasis on engagement, participation and multidisciplinary collaboration.

How healthy are we?

– research, policy and the creative arts as tools for advancing the public's health.
Proposals to be submitted on the Open Conference website at www.iphopenconference.comno later than Friday, 12 August 2016.
Following this date all registered participants will vote for presentations they would like to hear at the Open Conference. After voting, the presentations will be ranked according to popularity within each theme and those ranked highest will contribute to the programme for the Open Conference. There will be three parallel sessions and attendees can choose which presentations to attend. This will enable participants to develop a conference programme to suit their needs.
Application will be made for CPD accreditation.
CLICK HERE TO REGISTER FOR THIS FREE CONFERENCE AND TO SUBMIT PROPOSALS
Details

Written by

Fiona Donovan
Motivating employees to get more active
Location: West County Hotel, Old Lucan Road, Chapelizod, Dublin 20
Date: Wednesday June 29th 2016
Time: 9.30-4.00 pm
Facilitators: Frank Fahey & Ann Scanlon
For HSE staff to register please email your name, job title and work address to Ann Scanlon - ascanlon@irishheart.ie no later than Monday 20th June.
Details

Written by

AHPI
For further details on keynote speakers visit our conference website www.conference.ie or e-mail: hprcconference@nuigalway.ie Dr Viv Batt| Administrative Director| Health Promotion Research Centre| Discipline of Health Promotion| School of Health Sciences | University Road, NUI Galway, Ireland. E-mail: viv.batt@nuigalway.ie | Direct Line: +353 (0)91 493108 HPRC is a designated WHO (World Health Organization) Collaborating Centre for Health Promotion Research Health Promotion Research Centre Web: http://www.nuigalway.ie/hprc/ | Discipline of Health Promotion Web: http://www.nuigalway.ie/hpr/
Details

Written by

AHPI
The Masters in Advanced Facilitation Skills for Promoting Health and Well Being offers participants a unique opportunity to finely tune their facilitation and personal skills through practical experience, group process and advanced personal development.
The course information is available on www.wit.ie/wd591